Biography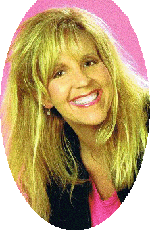 Pam is a Born-Again Christian from Knoxville TN and has lived in Nashville since 1986. She has been in Ministry for ten years sharing His Gospel Message with her voice and piano talents. She sang and played in church all her life. Pam was a regular music worship leader at Christ Community Church in Franklin TN. Pam was in Country Music in Nashville TN for 23 years. Pam landed a job with Grand Ole Opry Star, Bill Anderson, in his Po' Folks Band, touring the U.S. and playing the Grand Ole Opry. She also played piano and sang back-up vocals with other Grand Ole Opry artists Jeannie Seely, Helen Cornelius, and Sylvia.

Pam has opened for The Old Paths, Triumphant Quartet, Tim Lovelace, HisSong, The Dartts, The Pfeifers, and Three Bridges to name a few. She also had the honor of doing the music for the late Dr. Jerry Geoff's devotional at Bill Bailey's Palmetto Florida Gospel Convention. She has sung at the Konawa Festival in Oklahoma for Pastor Randall Christy and is a regular guest at his church Union Valley Baptist in Ada OK.

Pam entertains at 45 retirement communities in different states. She also sings and speaks for Women's Conferences and for Senior Adult Programs.

Pam's song "Graduation Day" was a duet with Gordon Mote and charted in the Singing News. Gordon also produced Pam's song "Mama Can't Remember" which is about her mother Charlotte, and was #6 on the Christian Weekly Chart. The video is on YouTube. Pam's newest CD is "God's Been Good".

Pam is partnered with Compassion Ministries In Jesus Name.

Pam lives in Mt. Juliet TN and is a member of Abundant Life Church. She enjoys going to fellow artists' concerts, Christian movies and loves to cook. Her first cookbook is entitled "My Love of Cooking" and another one will be out in the Fall.

Pam's website is: www.pamwestonministries.com.